【Super Soft & Ultra Absorbent】: Cotton surface of the baby bibs is very soft and suitable for protecting the baby's sensitive skin. Polyester fleece lining ensures the baby bib is absorbent. Get these bib set will help to keep your drooling baby dry and clean all day.
【Functional & Helpful】: Our bibs are great for non-stop droolers and wiping spit-up. It is not only working nicely to prevent it from soaking into the baby's clothes and drool rash but also will help to make new moms easier to take good care of their babies. Moms or dads are no longer need to change or wash the baby's clothes multiple times a day!
【Adjustable Snaps & 3 Sizes Drooling Bibs】: To make sure to fit the growing babies, there are 3 sizes to adjust(narrow, normal, wide). With two snaps in the back, you can adjust to accommodate different needs for the baby's comfort. The snaps are flat and sturdy, so don't worry about scratching your baby's skin or falling off.
【Fashionable Print & Adorable Accessory】: The baby bib set featuring various blooming floral patterns can match any outfit and will keep your baby cute and charming incredibly. 10-pack bandana bibs are the ideal gift for baby showers, holidays, or all kinds of festivals. Babies will fall in love with these bibs!
【Skin-Friendly & Long-lasting】: The cotton material front is quite skin-friendly and environmental so don't anxious about the baby chewing on the bib. Moreover, the baby bibs will retain the softness and hold their shape well even after several washing. Perfectly fit babies aging for 0~36 months.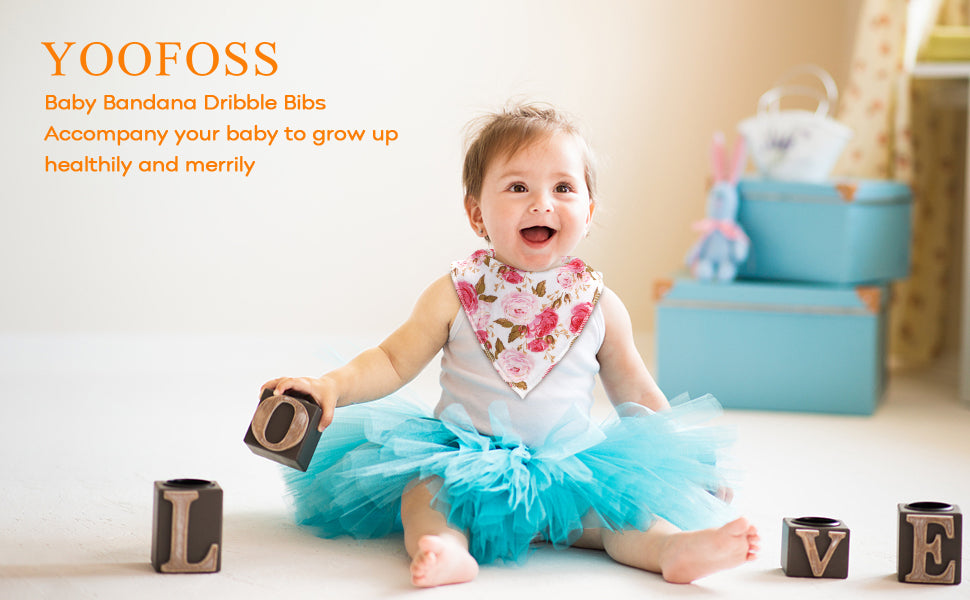 With the double layered design, our YOOFOSS baby bibs can do a great job of keeping your drooling baby clean and comfortable. Our bibs always can fit your baby well. Good choice for your drooling little one!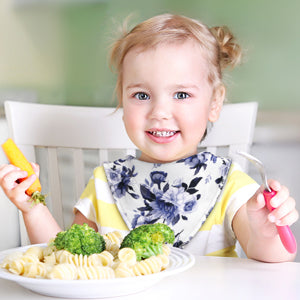 Great for Drooling Babies
YOOFOSS bibs are not only designed specifically for drooling babies but also a good helper for protecting baby's clothing.
Babies love to drool a lot during a certain period of time. If babies don't wear bibs, their clothes will quickly become wet. Moms have to change their clothes multiple times. Use a bib to protect your baby's neck and clothing from drool. Say goodbye to wet clothes! Save your energy and time!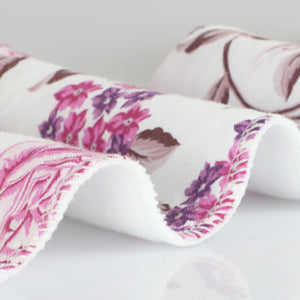 Excellent Workmanship
Edge stitch is neat and smooth with an exquisite seam. Each bib is made by us wholeheartedly, just to take better care of the baby's growth.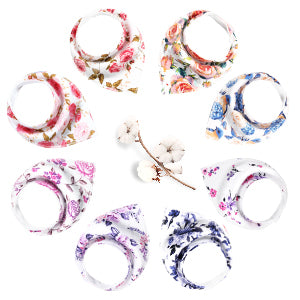 Soft Fabric and Good Absorption
Made from 100% cotton, the surface of the baby bibs is skin-friendly and ultra-soft so that they can offer better care for the baby's delicate skin. The backside of the bibs is absorbent polyester fleece.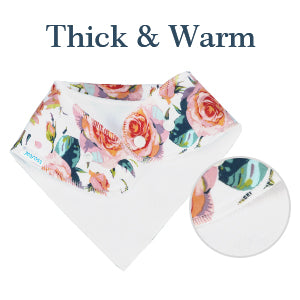 10 Thick Bibs Set
Double-layer fabric makes the baby bibs thick and warm baby's neck on cold weather, but do not burden the baby. Lightweight and easy to carry.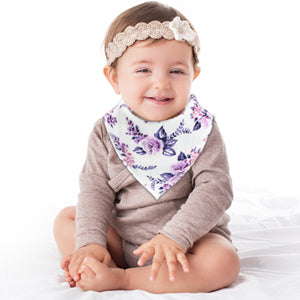 Multiple Stylish Print Design
There are 10 fashionable varieties of bibs. Each one is carefully designed by our designer. Thanks to the trendy flower design, our baby bib can be fashionable accessory to your lovely babies outfit. These super cool bibs will make your little angel look so special !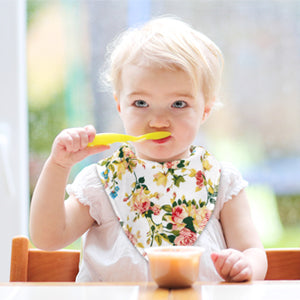 Adjustable & Durable
Each bib has 2 snaps to help debug tightness for growing babies. Unlike metal snaps, flat plastic buttons will not scratch your baby's skin.
The snaps are firm and durable, so don't worry about the snaps falling off. No matter how naughty the baby is, the snaps will stay in place and your baby won't be able to pull them off!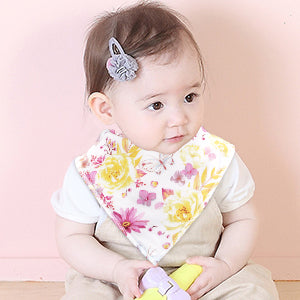 Fast Dry & Long-lasting
The bib is a must-have for baby when they are growing up. Our bibs are easy to wash and dry fast without any unpleasant chemical smell. Helding good shape after repeated washing ensures can be used for a long time.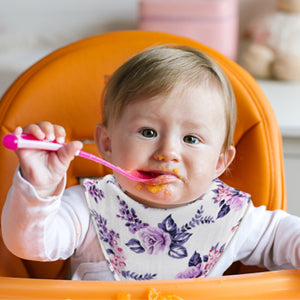 Care Instruction
Do not bleach or wring out forcefully.
Dry in time after washing to avoid prolonged exposure
Washing at high temperature will cause the color to fade. It is recommended that the temperature is below 30℃ when machine washing or hand washing towels.