Soft and Comfortable: YOOFOSS muslin burp cloths are made of 100% high-quality cotton muslin and is well-made, making it fluffy, breathable, soft, comfortable to the touch, and very gentle on baby's skin.
Super Absorbent: The thickness of the 6 layers of cotton yarn allows them to absorb more spit ups or other liquids, great used for burping and wiping the baby's mouth, keeping the skin and clothes clean.
Easy Care: Muslin will shrink when exposed to high temperature, but we adopt pre-washing technology to reduce the shrinkage rate. 160℉ will cause a 8% shrinkage, but the quality of the burp cloths will remain unchanged and become more fluffy. Moreover, the burp cloths will return to its original size if you wash them below 100℉ next time.
Simple and Durable: 20''X10''. The neutral classic white burp cloth is suitable for all boys or girls. Easy to clean and fast drying, they maintain their softness and absorbency after multiple uses and washes.
Essential Baby Shower Gifts:Every baby and mother needs a burp cloth to help them clean. Soft and nice materials, not only you can use them by yourself, but you can also use them as a registered gift to express your love.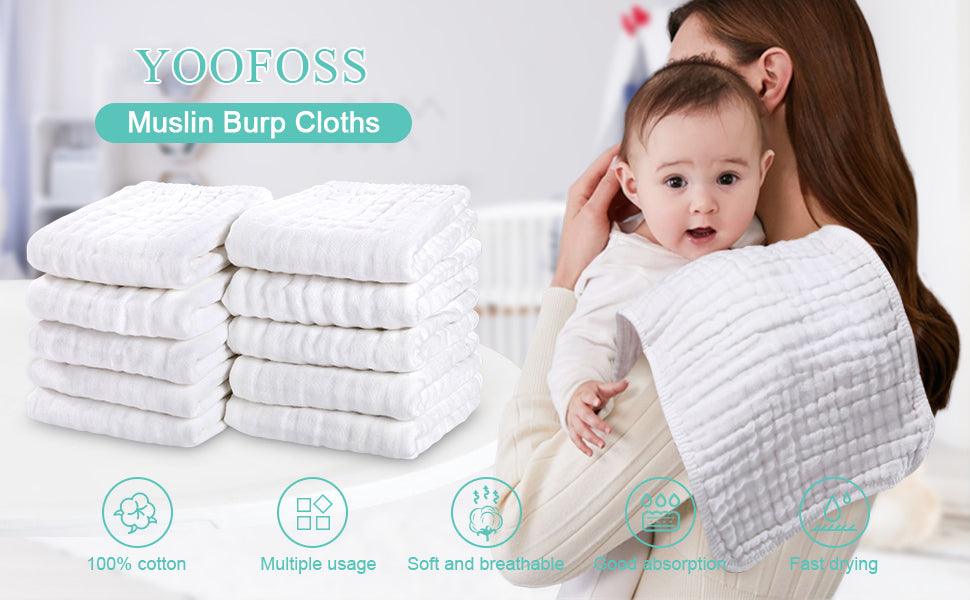 Are you looking for newborn necessities? YOOFOSS 10pcs burp cloth are beautiful and practical gifts to help baby clean daily!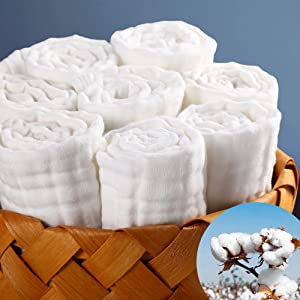 Everyone knows that the baby's skin is very delicate, so we use high-quality cotton to make these burp cloth, and it is well-made, soft and comfortable to the touch like clouds, you can rest assured to use it for your baby.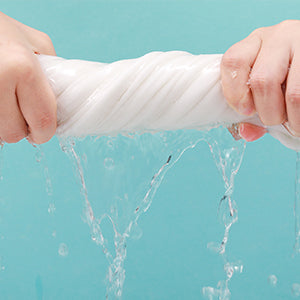 The 6-layer thick burping cloth can absorb the spit ups or all the spilled milk in second, and the spit up actually absorbs into the cloth instead of sitting on top of it, so that the burp or feeding becomes less messy.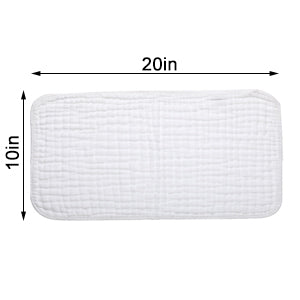 20*10 inches, Large surface area to catch all the messes. they are large enough for baby to lay on and enough to cover shoulder perfectly. and can be folded to the size and thickness you want!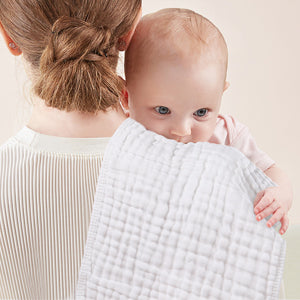 As a daily cleaning product,you can use it as a burp cloth,face cloth, baby bath towel, hand towel, sweat towelsor or nursing pad. Lightweight and flexible that it can be rolled up and carried with you whenyou take your baby out.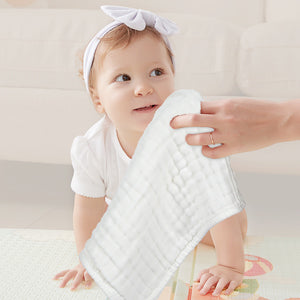 When they get dirty they can be cleaned with anything else, easy wash and they will dry quickly, come out good as new, always maintain their softness and absorbency after multiple uses and washes.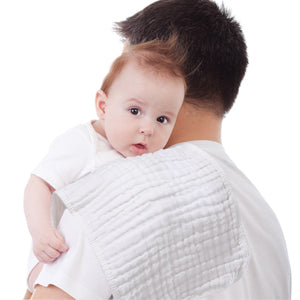 Machine or hand wash (water temperature below 30℃).
Don't Dry Clean,Don't Iron.
It's better not to put it in the dryer, hang it to dry.
As it is a pure cotton product, may shrink slightly after washing, Stretch it when you use it.