100% Muslin Cotton: Muslin is suitable for delicate and sensitive newborn's skin. The burp cloths comfy for your baby to lean on it when burping the baby.
Extra Absorbent: 6 layer structure provides superior absorbency, stopping drool and spit up in their tracks. Protect yours & kids' favorite clothes from burp stains, wetness and smell.
Perfect Shaped: Sized at 18.5" by 10.6", large and wide enough for full coverage and keep your cloths dry and baby confortable. With the curve in the middle,the burp clothes can well fit your neck, not slip easily.
Low Shrinkage: Pre-washing process greatly reduces the shrinkage. After repeated use and washing, it still maintains softness and absorbency.
Indispensable Essentials: Every new Mom-to be or Dad-to-be will fall in love with this useful burp cloths. Considerate gift for baby showers, birthdays and holidays.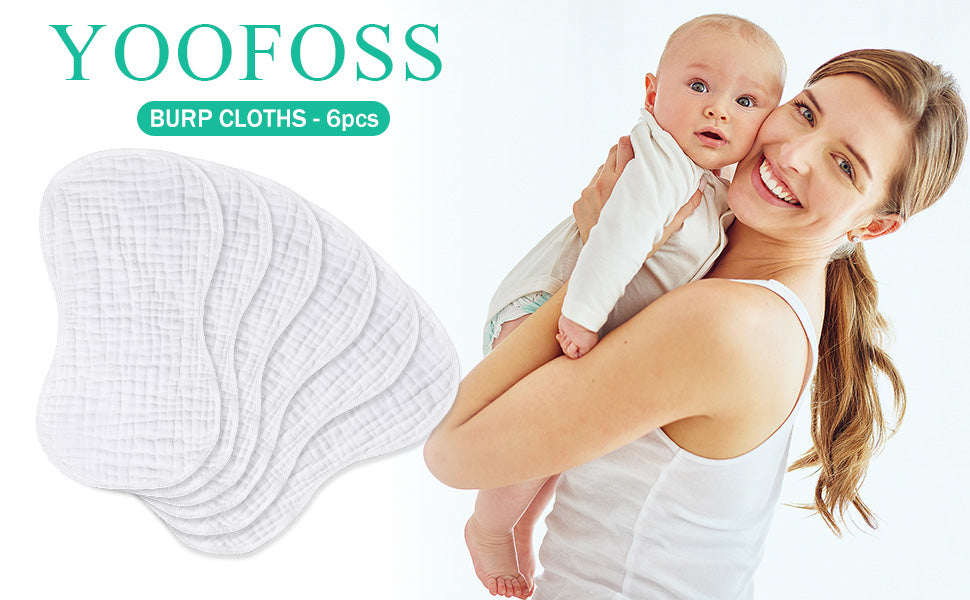 YOOFOSS Burp Cloth makes feeding,burping baby less messy!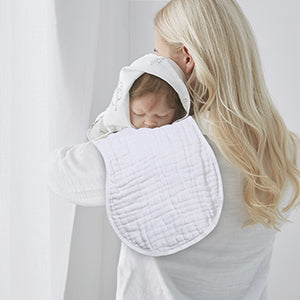 Taking into account that mothers often need to burp their babies, we designed this curved burp cloth, and they are not as stiff as other burp cloths, and can be well attached to your shoulder to prevent spitting.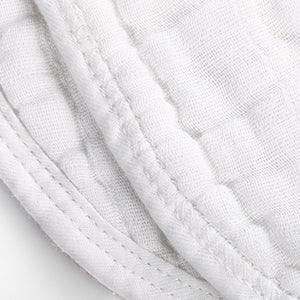 We carefully make each set of products, made of 6 layers of cotton yarn, burp cloth, each seam is perfectly stitched together, there are no frayed edges, very durable and will not tear or break after long-term use.
They are very soft and moderate in size, suitable for all day use. No matter where the baby is, they can be carried with them. You will never have too much burping cloth! It is recommended that you buy a few more sets.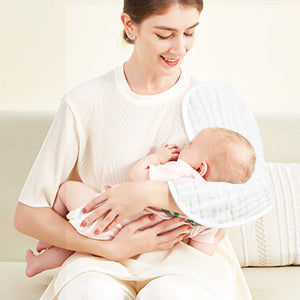 The size is large enough and has the right thickness to absorb liquid or food during hiccups, and protect the mother's or baby's clothes and skin from moisture and stains.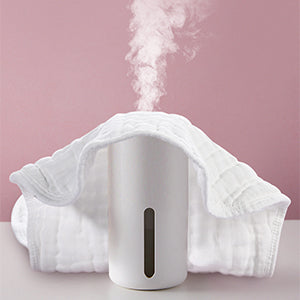 When they get dirty they can be cleaned with anything else, easy wash and they will dry quickly, come out good as new, always maintain their softness and absorbency after multiple uses and washes.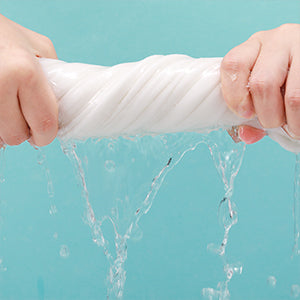 Care Instructions
Machine or hand wash (water temperature below 30℃).
Don't Dry Clean,Don't Iron.
It's better not to put it in the dryer, hang it to dry.