【High-quality Materials】Our Baby Bibs Made from food-grade silicone, these silicone bibs are BPA and phthalate free, it's healthy for baby's delicate skin.
【Ergonomic Design】The neckline and back of the toddler bibs are designed with a curved shape, which fits the baby's neck and belly to bringing the baby a super-comfortable wearing experience.
【Large Pocket】 22 x 6cm, the three-dimensional design pocket will stays open all the time, which can effectively collect the fallen food and liquid to avoid mess.
【Adjustable】The neckband of these three drool bibs can be adjusted to different sizes, so you can adjust the comfortable size at will, it is easy to wear and fix.
【High-quality】Soft and comfortable, you will be surprised by its high quality and fine workmanship when you touch it, Please do not hesitate to purchase it.
YOOFOSS 3pcs Silicone Bibs accompanies the baby to grow up, Enjoy the fun of self-feeding every time.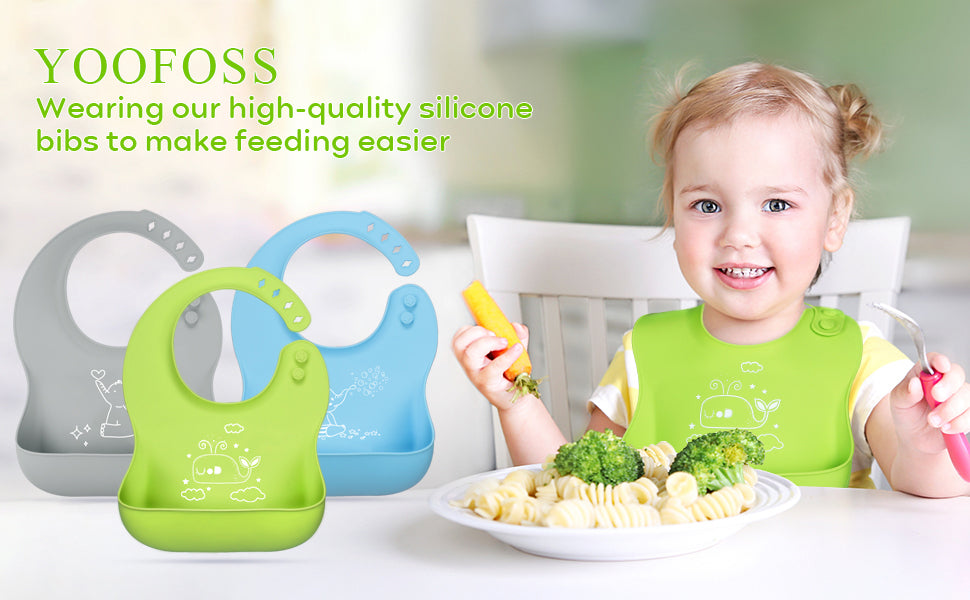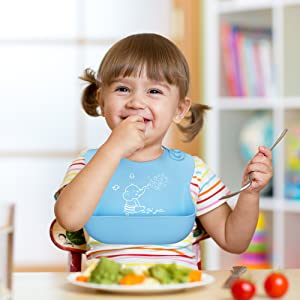 High-quality materials
Using first-grade grade silicone, BPA and phthalate free, No odor, hypoallergenic.
The mother can use it for the baby at ease.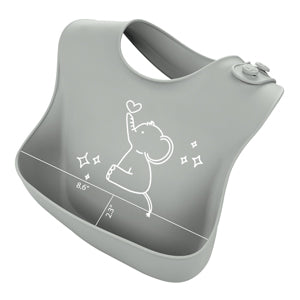 Make dining more happy
Wear it when the baby is eating. The bib with food catcher can effectively collect a lot of the fallen food and liquid, ensuring that the baby and the surroundings are clean, allowing the baby to explore the fun of self-feeding freely.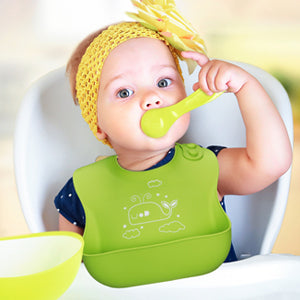 Comfortable to wear
With ergonomic design, the neckline and back of the newborn bibs can better fit the baby's neck and abdomen, giving the baby a more comfortable wearing experience.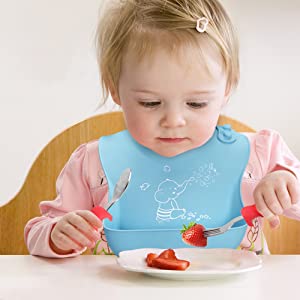 Adjustable size
The neckband has four holes and two snaps.
You can adjust your baby's neck circumference to a comfortable size.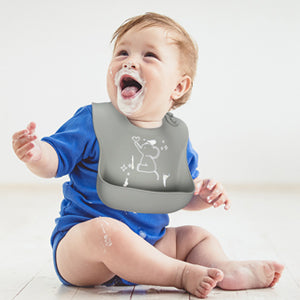 Easy to clean
Waterproof & oil-proof & stain-proof.
Do not change clothes after each feeding.
The infant bibs can be use a wet-cloth or soapy water to wash off stains in a few seconds.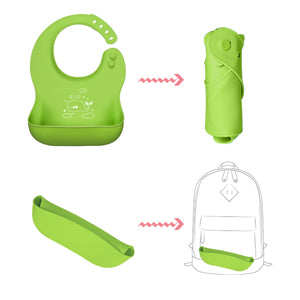 Best baby show gift
Suitable thickness for all seasons.
Foldable, easy to store and carry.
The unseix bibs uses flexible silicone and fine workmanship to ensure that it can be used repeatedly for a long time.