Thick Pad: Unlike traditional mesh crib liner, our crib liner is padded with thick filling. It will provide full range of protection for your sweet heart. The liner protector will protect your baby's head from crib rails and prevent arms, legs from getting caught.
Great Gift for Infant and newborn: We provide grey, pink crib liner protector, whether it is a boy or girl, the protector will be the best match for their bedding.
Smooth and Snug Feel: Super soft as well stretch. No harmful material. Friendly to baby sensitive skin.
Easy to install: 4 separate pieces. Our Iiner protector fits standard crib perfetly. It is easy to secure and does not slide and fall down.
365 Days Money-Back: Supported by our 24-hour customer service! No risk and worries to buy this superior baby crib liner cover. We are very confident with our crib liner protector.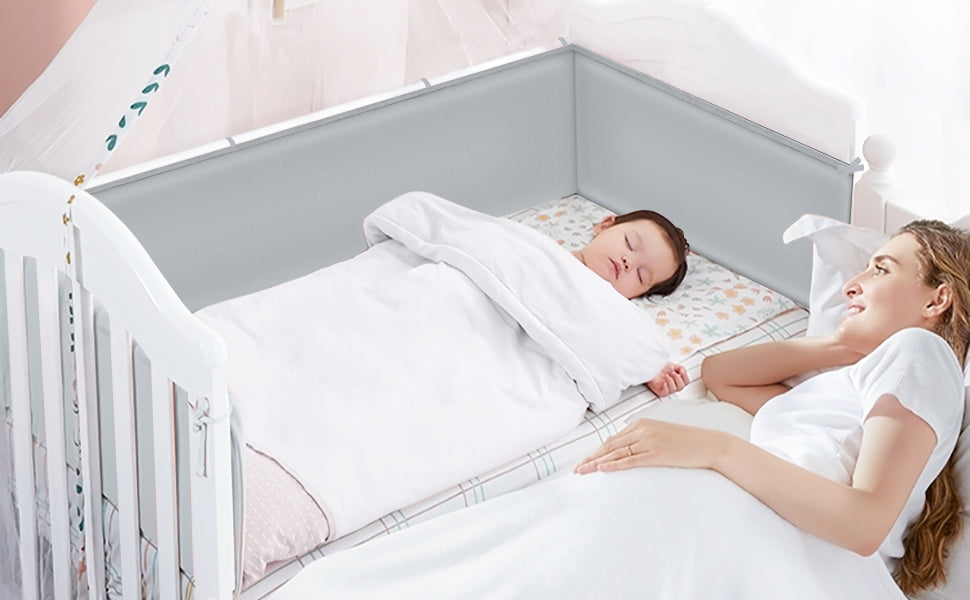 Yoofoss Baby Crib Liner Protection Provides the Safety for Baby
Safety is the most important point for our product design. If you are searching for the right baby crib bumper that are comfortable putting in your baby's crib. Yoofoss crib liner protector is great not to big not too bulky but a great amount of padding so that baby doesn't hit his head all night.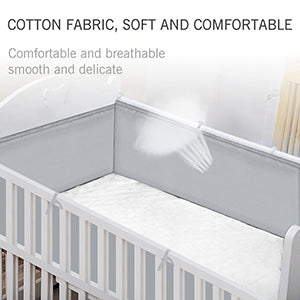 Super Breathable
Super cute holds up well thin and breathable but not so thin that he can hit his head on the railings like the mesh ones. The right thing to keep their baby safe and comfy!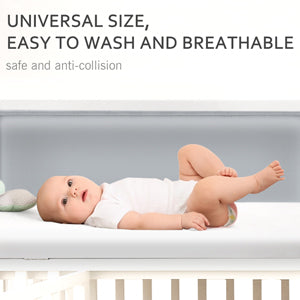 High Quality
These crib bumper pads comes clean with no stains or holes. They have a good structure so they don't slouch and they're not overly stuffed so you will feel they are safer in the crib.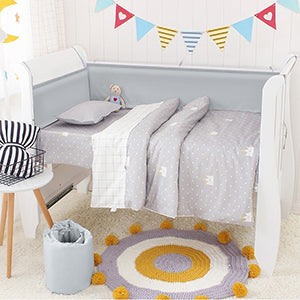 Soft Touch
Comes in 4 piece breathable crib liner protector, provide full protection for your crib. The soft touch of the fabric will provide the softness as well as comfy. Your baby is sure to touch them.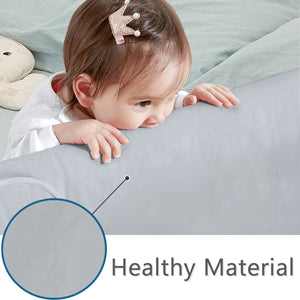 Thick Pad
Babies starting to stand and crawl, needed something thicker than others' crib protector, Yoofoss liner protector is softer and thicker. Prevent from getting head hurt from bumping on the crib.
Great Gift For Newborns
It is a nice gift if you are considering a decent baby shower gift. To accommodate with both boy's and girl's crib bedding.You can always find the best match at Yoofoss.