Baby Car Seat Cover Winter Carseat Canopies Cover to Protect Baby from Cold Wind, Super Warm Plush Fleece Baby Carrier Cover for Infant Boys Girls
customers are viewing this product
Baby Protection: The car seat cover feartures with elastic bands at the bottom, it fits car seat carrier and standard stroller well, protect your baby from the elements and chilly weather.
Winter Car Seat Cover: Weather-resistant nylon blocks wind and rain. Soft fleece cover keep out the cold, way more convenient than keep a blanket on and more comfortable than using a coat or snowsuit.
Smart Design: Easy to secure baby in the car seat carrier without take off the cover, you can freely unzip the flap or roll the top at side to adapt temerature change.
Perfect Gift: Patented carseat cover for baby boy and girl fits in your baby car seat in seconds. A necessity for napping during outings. Great baby shower gift for new mom.
Ultility & Stylish: Provide carrier products that meet parents's travel on-the -go need as well 100% satisfaction service.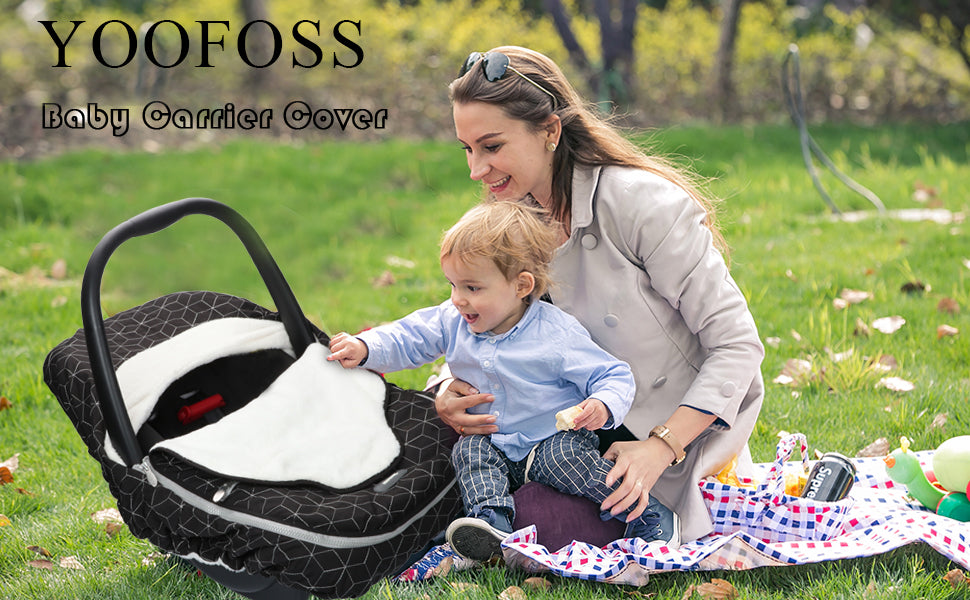 Yoofoss Baby Winter Car Seat Cover
The combination of nylon and soft fleece helps fend off the cold and deflect rain, while the elastic band makes it fits most infant carriers and standard sized strollers. If it is warmer, turn up the flap sp that your baby will have a view of the outside and enjoy the sunshine.
Features of baby carrier cover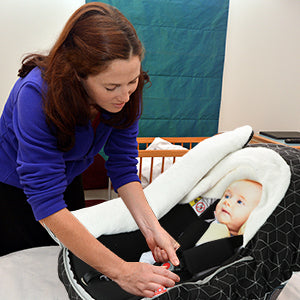 Easy to install the car seat cover
Very easy to install as it just fits over the top of the car seat like a lid, does not have any thing that interferes with the straps of the car seat. Fits a stroller or car seat very well.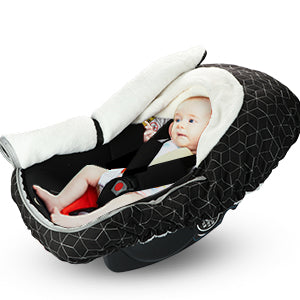 Adjustable opening
The top opening for baby's face can be adjusted by the flap and the entire opening is fluffy coral fleece.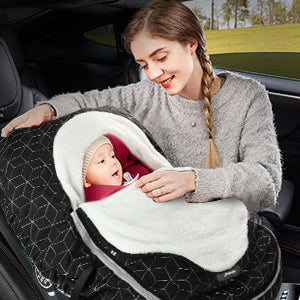 A necessity for cooler months
Perfect and a must have for a winter newborn! It keeps baby out of the freezing cold and protects him from the wind to avoid exposing baby to the chilly wind.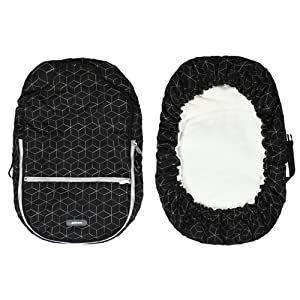 Cozy Material
The outside fabric is a nice windbreaking material and the inner fabric is soft and warm fleece.
It keeps baby warmer in chilly winter than those lightweight multipurpose cover. Soft to touch baby's face. Your baby will enjoy the time outside.
Convenient for travel out
The three magnetic buttons on the flap can adjust the opening. So that you can see your baby whenever and insure the privacy protection. What is more, the flap will not stick to baby's face.
The Yoofoss Baby Car Seat Cover fits much tighter and is totally secure.
Way more convenient and full coverage than trying to keep a blanket on and more comfortable than using a coat or snowsuit. The zippered portion unzips off completely.