Yoofoss Baby Sleep Sack Wearable Blanket 100% Cotton 3 Pack Baby Sleeping Bag Soft & Comfortable
customers are viewing this product
Model Number: RJ-BSB
All Seasons Sleepsack: 1.0 TOG, super cozy and warm for all seasons. Pair with most pajamas for maximum comfort. Sleeveless sleepsack keeps baby cool and comfortable in A/C room or outside. No risks of overheating.
Specific Details: 2-way zipper makes it convenient to change diapers. With zipper protectors on the back and at the top, the sleepsack protects baby's jaw and belly from scratches. The sleeveless design makes it faster and easier to put it on or off.
Large Space: Our baby wearable blankets have plenty of room for kicking. They are roomy and lightweight for baby who doesn't want to be swaddled.
Size: Our baby wearable blankets are available in sizes for newborns to toddlers. The set comes with 3 pack sleep sack of difference colors (Blue, Grey, White). Our M size is a little bigger than normal size, fit tall babys better. M - Sleep sack size 32.28x17.72in/82x45cm. Recommended Baby's height: 26-34in/66-86cm.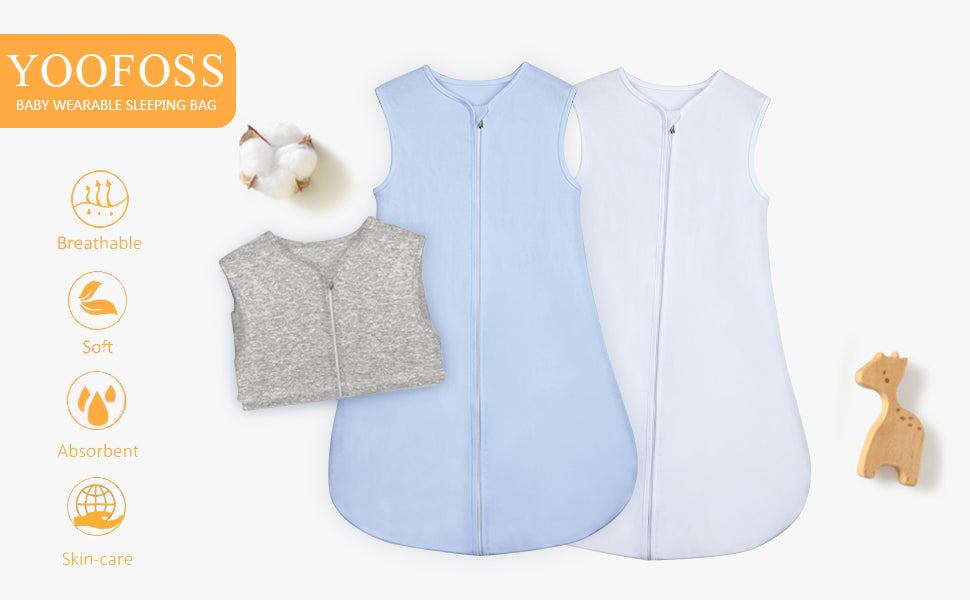 Yoofoss Baby Wearable Blankets - Comfort baby into a deep & sweet sleep.
Key Features
Material: 100% soft & comfortable cotton
Color: One set has three unisex colors - Blue, Grey, White
Large space for baby to move and kick
Machine Washable & Easy Care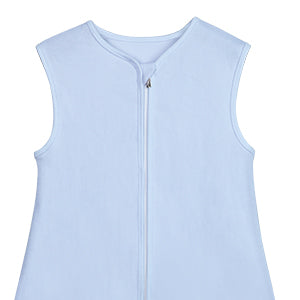 Easy Care
It is machine washable and dry-able. Fabric gets softer and cozier with each wash.
No need to hand wash. Save time and energy for you.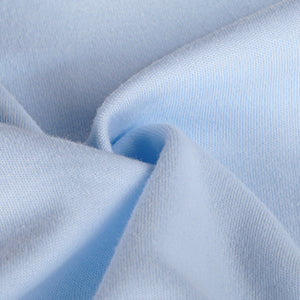 Breahtable & Comfortable
Made with high-quality breathable cotton, our wearable blankets help prevent over-heating. Gentle on baby's delicate skin.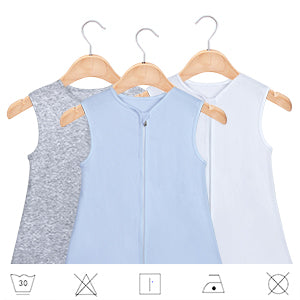 3 Pack of Unisex Colors
The baby sleep sack set comes with 3 pack of difference color (Blue, Grey, White). These unisex colors suit both baby boys&girls well. And 3 pack baby sleep sacks make it easier for you to change and clean up.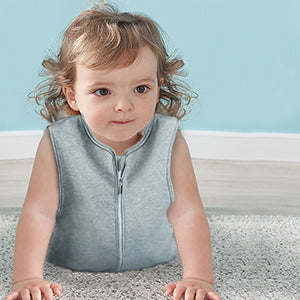 Bottom Seal
The bottom of baby sleeping sack is sealed to ensure that the feet of baby baby will not be exposed when sleeping and keep your baby healthy.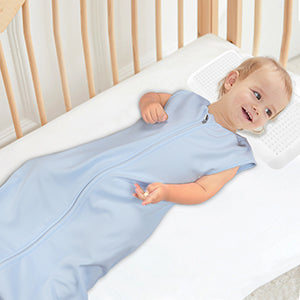 Peaceful Sleep
The wearable blanket replaces original loose blankets in the crib for a safer environment. It can prevent baby's legs from getting caught between crib slats. Give parents peace of mind when the little prince or princess is asleep.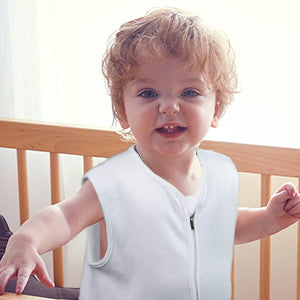 Right Comfort
Our baby sleepsacks offers just the right comfort for warmer seasons or climates. It can be layered with warmer sleepwear in cooler climates.