Polyester,Mesh
Soft and Breathable: YOOFOSS baby sun hats are made of high-quality polyester fiber and has a mesh inner lining. It is breathable and comfortable for the baby to wear.
All-round sun protection: The wide brim and neck lengthening design not only protect the baby's head, face and eyes, but also prevent the neck from being sunburned.
Size: Head circumference 18.9"-19.7" fits 6-24months; Head circumference 19.7"-20.5" fits 2-4 years old. Please choose the size according to the baby's head circumference.
Portable: Foldable. A daily essential toddler hat, suitable for babies to wear when playing outdoors, such as playing on the beach, going to the zoo, picnics, etc.
Adjustable: Adjust the comfort of wearing by adjusting the chin, and can ensure that it will not fall when playing in the wind. Let the baby play as much as possible.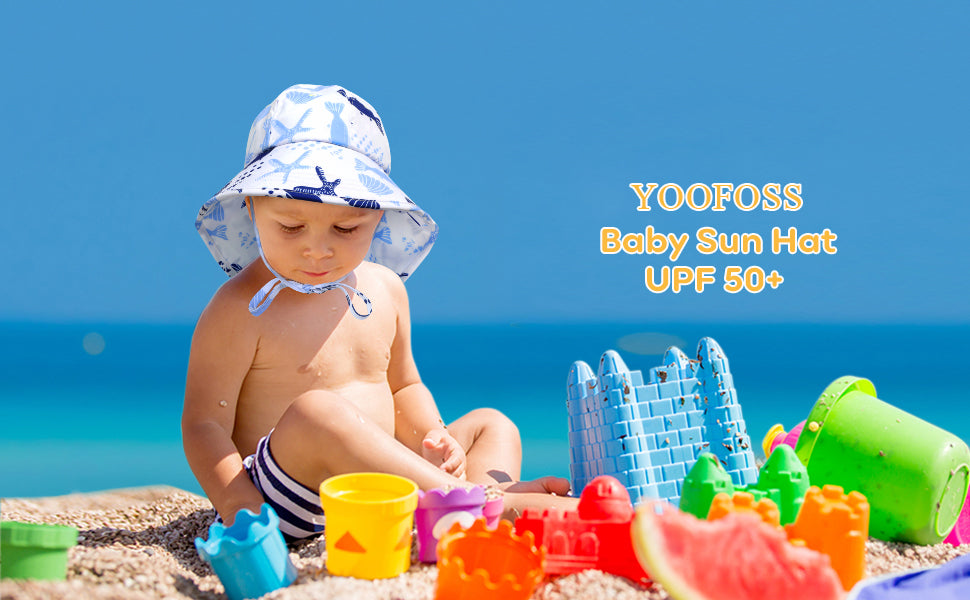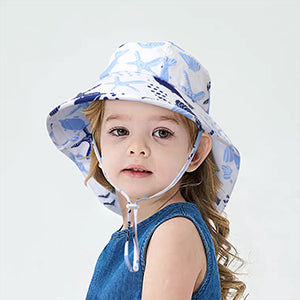 A sun hat suitable for the baby to resist ultraviolet radiation and protect the baby's skin. , Let the baby play happily.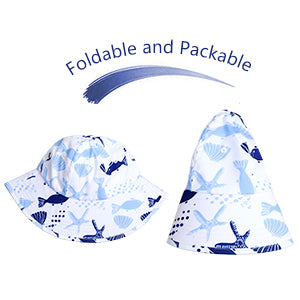 Our sun hat is very suitable for outings and carrying. It can be folded arbitrarily and is not easy to wrinkle, which reduces the occupation of bag space.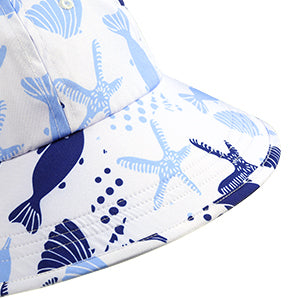 The brim of this toddler sun hat is 3.35" wide, which can effectively cover the child's head and neck, block the sun's radiation, and protect the skin of kids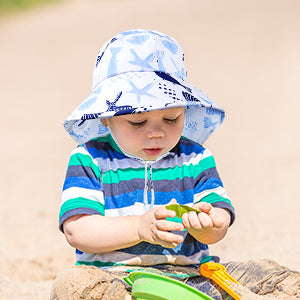 With cute marine life patterns, the sun hat is used as a gift for baby's birthday, summer and other major events, and the baby will love and be happy.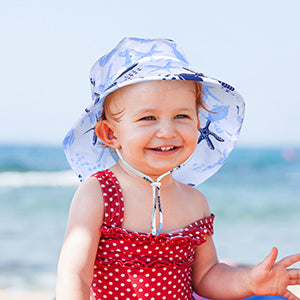 Regardless of whether it is windy or not, the adjustable chin strap can fix the hat and adjust the length of the hat at will.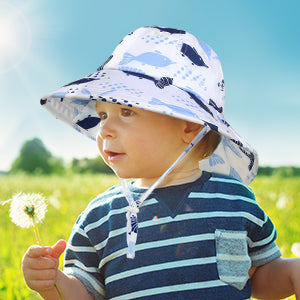 The inner lining adopts a breathable mesh design to accelerate the internal air circulation, making the baby more breathable and comfortable to wear