Yoofoss Nursing Cover for Breastfeeding, Babies Nursing Apron Cover with Warm Bamboo Fiber Liner for Mother Autumn Winter Breastfeeding
customers are viewing this product
MULTI USES OF NURSING COVER: car seat canopy, baby car seat cover, privacy nursing cover, light blanket ,shopping cart cover, feeding chair cover, diaper changing cover and even a infinity scarf.
360° FULL COVERAGE: Poncho Design gives breastfeeding mother provides full coverage and private space when breastfeeding in public. Just take 5 seconds to wear nursing cover, everything is so simple! With 9.84ft hem, it can suit for various size bodies.
NURSING COVER MATERIAL:This nursing cover made of soft and light cotton and bamboo reverse, gives a full close skin feeling for mothers and babies.
NECK ADJUSTABLE STRAP:The neck adjustable strap makes the scarf fits and covers perfectly when it's time to nurse.
ENOUGH PRIVATE ROOM:The plastic semi-ring on the front provides you an enough room for mothers nursing and watching your babies, 100% privacy.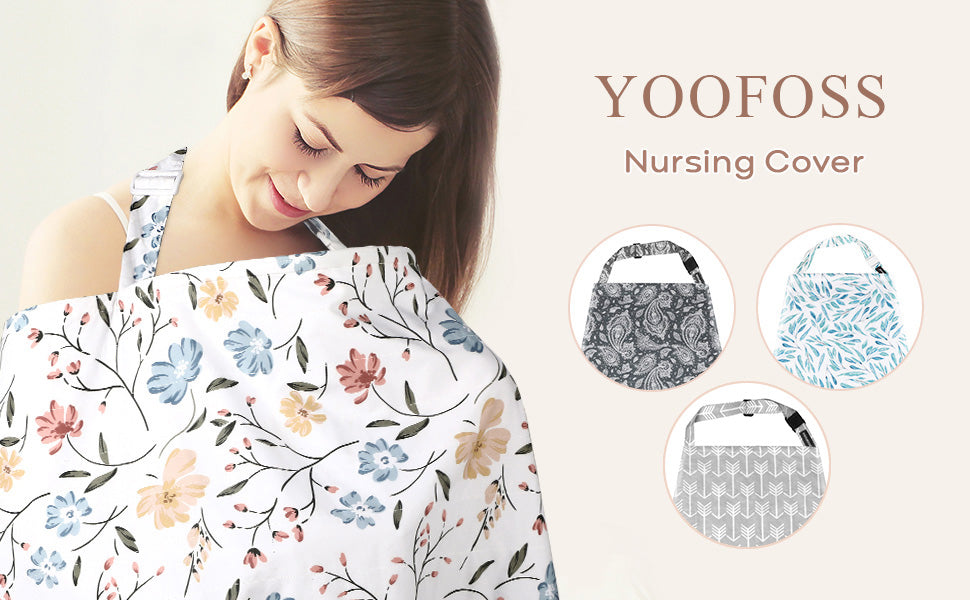 Yoofoss Nursing Scarf
Hello Breastfeeding Mothers, Are you still worried and embarrassed about breastfeeding in public?
Still looking for a modest way to nurse. Yoofoss nursing cover is there for you.
You don't need to worry anymore!
Yoofoss nursing scarf offers a comfortable breastfeeding time for babies and mothers!
Breastfeeding in public is stress-free and you will gain respect from others for your politeness.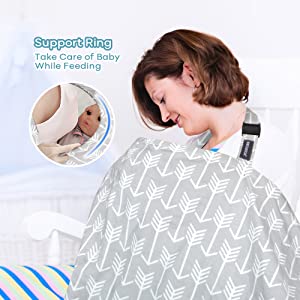 Humanized Design
Desigined with adjustable buckle and strap makes it easy and convenient for breastfeeding, the open neckline allows mother keep eye contact with babies while breastfeeding. Baby also can get enough flow air.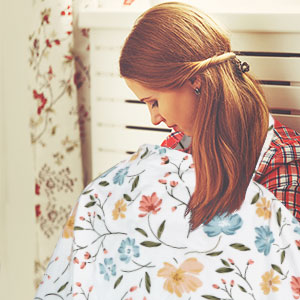 Full Breastfeeding Coverage
Every nursing mother needs Yoofoss beautiful and practical nursing cloth.
Mother can breastfeed very comfortably in public, in a shop, cafe or park, with friends or with guests. There is always a "protection" for baby who becomes hungry from one moment to the next.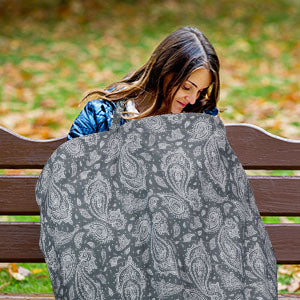 Large Private Room
This cover is wide and long with height of 25.6 In and length of 39.4 In, it is a decent nusring cover for a larger mom. And baby feels very comfortable and reassuring when breastfeeding in the protected "space".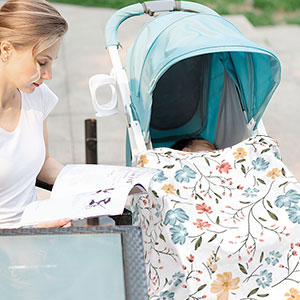 Great For On The Go
Yoofoss nursing cloth not only provides a cozy environment for mothers when breastfeeding, it can also be used as a baby blanket when the baby sleeps in the stroller or on the car seat.
Protect babies from bright sunlight and wind.
Perfect Baby Shower Gift
Neutral design, great nursing cover for both boys and girls, best unisex gift for baby showers or simply a great present for any mom to be or new moms, will grow along with baby.
Premium Quality cloth
Our breathable nursing cover is designed with high quality cotton and bamboo, which is no-through color make it safe for breastfeeding, we believe that you will aslo love these nursing covers. The material of our nursing scarf is breathable and soft, so that the baby does not feel very stuffy, hot or sweaty while breastfeeding.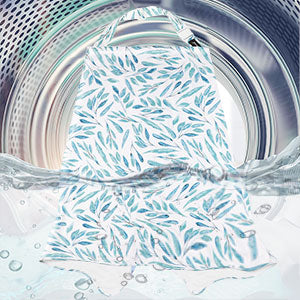 Care instructions
Machine washable up to 35 ° C only in cold water. Tumble dry at low temperature. After several washes, the nursing scarf stays in shape and does not deform. We recommend that you can sunbathe the nursing scarf regularly.